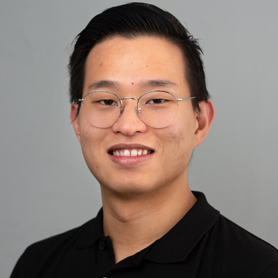 23 Sep

Dr. Ronnie Yap

Dr. Ronnie Yap is a registered Osteopath who completed a Bachelor of Science (Clinical Science) and a Masters of Health Science (Osteopathy) at Victoria University. His keen interest in anatomy during his prior Melbourne University Science degree is what sparked his enthusiasm and passion for Osteopathy.

During his studies, Ronnie completed an internship program at the SportsMed Orthopaedic Hospital in Mumbai. Here, he worked with some of the world's foremost knee and shoulder orthopaedic surgeons to help manage both pre & post-surgical patients. Furthermore, Ronnie has valuable experience regarding sport rehabilitation and performance enhancement through his 3 seasons of work at his local football club. Ronnie is also qualified in dry needling and uses a range of treatment modalities tailored to every patient's needs. He is passionate about setting realistic functional goals with patients to help prevent further injury or re-aggravation of a condition.

With the ability to communicate in English, Mandarin, Cantonese & Bahasa, Ronnie endeavours to provide osteopathic care to patients from different demographic and cultural backgrounds. In his spare time, Ronnie enjoys playing badminton and the occasional weekend brunch with his better half.