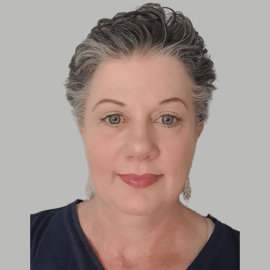 01 Mar

Kate Caine

Kate has had a varied path to being an Osteopath. Beginning life as a Medical Scientist working in routine and forensic pathology in Australia and the UK for 14 years then moving to work as a soft tissue therapist for 12 years before becoming an Osteopath in 2014.

Kate has taught Anatomy and Human Dissection to osteopathy students at Victoria University as well as teaching massage students at various colleges in Melbourne.

As a practitioner, Kate is always curious as to the 'why' and looks to improve her patient's wellbeing and function through exercise, advice and education about pain, anatomy and movement options. Kate adopts an active treatment approach with the addition of hands-on techniques and optimising headspace and mindset to get the best results possible.

When not at work, Kate can be found doing anything active, cooking, drinking gin and travelling (as much as COVID permits) as well as coaching others to be their best.