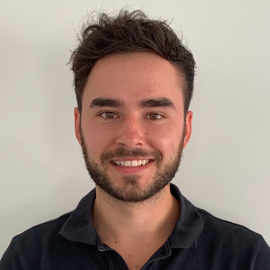 03 Dec

Scott Lowerson

Dr Scott Lowerson is a registered Osteopath who completed a Bachelor of Health and Applied Science (Osteopathy) degree at the university of RMIT.

Scott's passion for osteopathy initially sparked from his own personal experience during his adolescent years. Being treated in the past for many sporting injuries led him to pursue his own osteopathy career.

Scott completed his studies in 2019. Therefore, Scott has the most current and up to date knowledge/skills which he implements during his consultations.

As a healthcare practitioner, Scott has a holistic approach and a key focus to educate and empower his patients. This helps to set realistic goals and prevent further injury. Scott aims to assist his patients to recover quickly to allow them to go back to the activities they love.

Scott uses a vast range of treatment techniques to achieve optimal bodily function. Scott has also obtained his Level 1 Myofascial Dry Needling and uses this as a treatment method.

In his spare time Scott loves to keep active. He enjoys and participates in surfing, basketball and gym.