06 Feb

Feb Fast Mocktail Recipes

February is well underway and for those of you participating in Feb Fast, we have a few Feb Fast Mocktail Recipes for you to try. As the weekend is approaching don't be tempted to turn to drinking alcohol. Stick to that goal of no alcohol, as well as helping a very worthy cause. We have two great recipes that taste delicious, and you won't feel like you're missing out.

Minty Madness Refresher
(makes 6 servings)
1 bottle of coconut water
1/4 cup white sugar/ coconut sugar
1 handful of chopped mint leaves
2 cups crushed ice
1/2 cup prepared sugar-free/ lemonade
Feel free to add some chopped-up cucumber to add to the taste!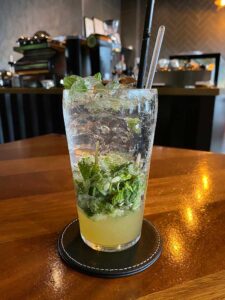 ---
Berry Blast Mocktail
(makes 6 servings)
1 cup of fresh raspberries
Squeeze of two fresh limes
1 bottle of cranberry juice
1 bottle of soda/mineral water
1 large handful of chopped mint leaves
1 large cup of ice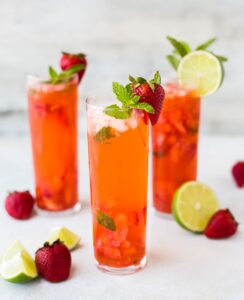 With delicious recipes like these giving up alcohol has never been so easy!
Enjoy:)