05 Feb

Sugar-free bliss balls

On the topic of cutting out sugar from our diet, we have a great recipe for those who're starting out. This recipe is so versatile. It can be a snack during the day to keep you going or a little sweet ball for an after-dinner treat! These delicious sugar-free bliss balls are high in protein and good healthy fats to keep you fuller for longer and you won't be craving that sweet hit.

You will need:
4 tbsp. LSA or 4 tbsp. chocolate protein powder
1 tbsp. chia seeds
2 tbsp. mixed seeds
1 tbsp. cacao powder
2 heaped tbsp. almond butter
1 tbsp of mesquite powder
1 tsp. cinnamon
1/4 cup of water.
Blend all the ingredients together and roll in shredded coconut.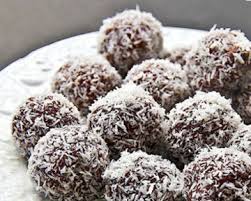 Enjoy!