18 Feb

Sugar-free breakfast smoothie

We're now officially over the halfway mark of #febfast, and we hope that you've been able to stick to the challenge. Eating healthy and giving up sugar/ alcohol is all about planning and being aware of what you put into your body. We believe that this comes first thing in the morning. Starting the day with a healthy breakfast is so important to set yourself up for the rest of the day. There are so many foods with hidden added sugars that all add up that we may not even know we're eating. This is why we love smoothies! You know exactly what you're putting in them and have control over the quantities.

Sugar-Free Breakfast Smoothies are a great way to start your day with the right mixture of protein, healthy fats, and carbohydrates to keep you fuelled for the day. They're easy to make low in sugar and high in nutrients.
The Sugar-free breakfast smoothie requires:
1 scoop of vegan/ whey protein
1 big handful of spinach
1 tbsp of rolled oats
1 tsp of cinnamon
1 tbsp of cacao powder
1/4 avocado
1/2 cup of water/ coconut water/ almond milk
1 cup of ice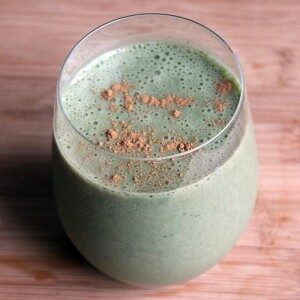 This sugar-free breakfast smoothie is packed with protein ( protein powder), good healthy fats (avocado), and carbohydrates (rolled oats). Will keep you fuller for longer and taste delicious. There are no added sugars in this recipe and is packed with nutrients. Let us know what you think!